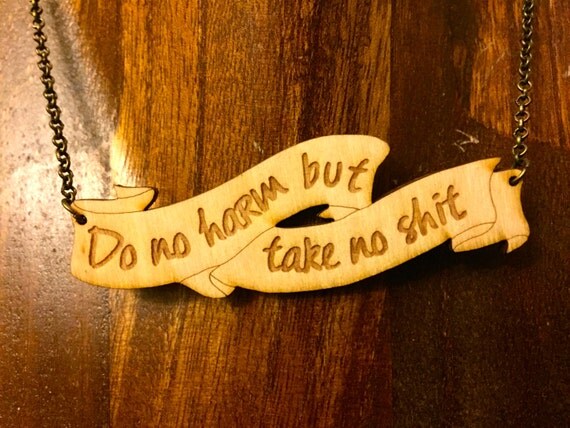 "Do no harm but take no shit"- excellent words to live by. Make your awesomeness a known fact when you wear this handmade piece of art!
This laser-cut pendant is an original design and the banner measures approximately .5 x 3 inches and hangs from a 16 inch bronze chain. The banner is made from sturdy yet lightweight balsa wood.
Pendants can be purchased from my etsy shop!